IMPORTANT ANNOUNCEMENT:
The ODU Study Abroad application site will be down for maintenance and upgrades on Saturday, July 23, 2016 from 2 a.m. to 10 a.m. EDT. The site will be unavailable during this time.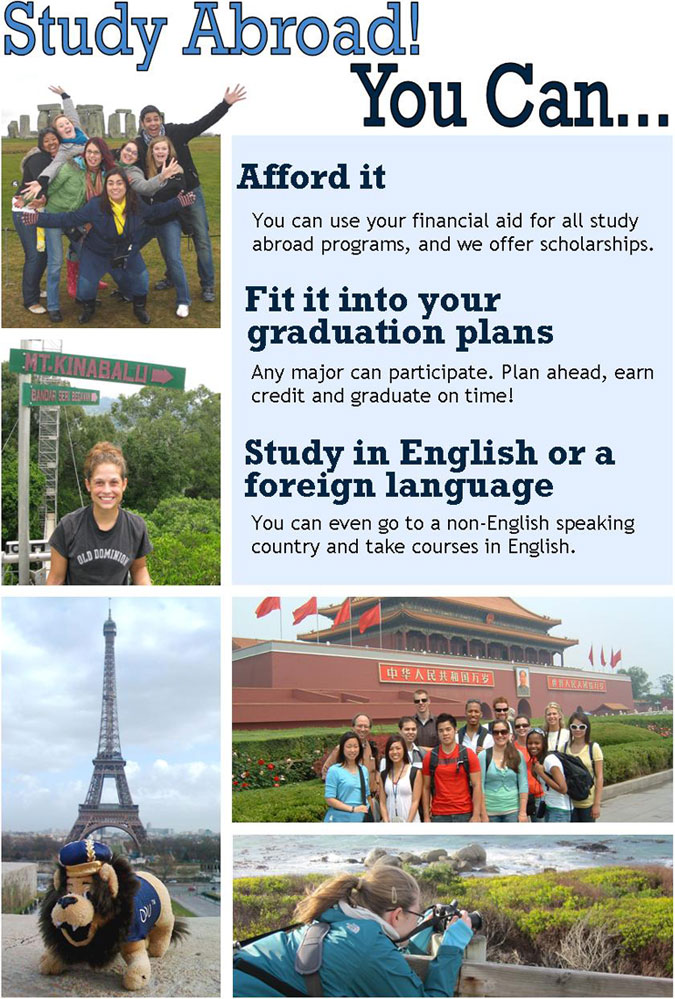 ---
Welcome to the ODU Office of Study Abroad's online application site! You may use this site to search through available study abroad programs and apply to the program of your choice.
Before you apply for a program, you are required to:
Attend a study abroad information session.

Click Here

for a schedule of upcoming sessions.

Have an advising appointment with an advisor in the Office of Study Abroad.
We look forward to working with you on planning your study abroad experience!



Contact Us:
Office of Study Abroad
Old Dominion University
2006 Dragas Hall
49th St. & Hampton Blvd.
Norfolk, VA 23529
Tel: (757) 683-5378 | Fax: (757) 683-5196
email: studyabroad@odu.edu